MEC has formed close partnerships with a leading Project finance Company and suppliers, service providers, and product ecosystem companies. This enables us to provide our clients with top-quality service through all phases of product development. Our partnerships give us in-depth systems integration and performance optimization support from application engineers.
DiliCapial is a project financing company with expertise in structured financing. Our services include arranging financing for major projects, structuring debts for corporations, sovereign entities, and providing project financial advisory services to wide industry sectors.
Karam Altai Electromechanical Works LLC) has made its' presence felt in the business of supply, installation, testing & commissioning of Electro-Mechanical solutions which include Air-conditioning & ventilation systems, Electrical & Low current systems as well as Wet services such as Plumbing, Drainage, and Fire Fighting systems. Karam Altai has built a reliable, dependable, and professional image by ensuring every project is completed on time and to our customer's satisfaction.

Rönesans Holding is a major contractor and investor in 28 countries around the globe. Ranked 33th in ENR's list of the world's largest construction companies, Rönesans Holding is also the 9th largest contracting company in Europe. Rönesans Holding constructs heavy industrial facilities, infrastructure projects, manufacturing facilities, chemical and pharmaceutical production facilities, food and beverage processing facilities, automotive and machinery factories, public buildings, healthcare complexes and power plants, shopping centers, offices, hotels, residences, mixed-use buildings.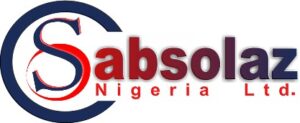 Sabsolaz's core areas of operations include engineering services such as Process and pipelines services, integrity and construction services, maintenance services, and general contracting. Due to the unique position of the company as a Nigerian-based company, high professional and ethical standards and practices are the norms. SABSOLAZ ensures that the standard in the working environment is very high, with due diligence to the statutory provision.